I luuurve a beautiful home.The fact that i cant afford an expensive one doesn't mean i shouldn't have one that looks like it.I have a special passion for interior decorating.(Maybe i should consider a career in it)This blog is to share a few tips on how to get that gorgeous room on a budget without making your room look tacky.
Things i think about before decorating a room includes colour,inspiration and theme.
It is true that ideas may come to you on their own yes they do but i do get some decor inspiration mostly decor magazines.
Theme basically is a concept that you have regarding how you want your room to look.For instance my bedroom has the black and white damask print theme.So that would be the concept i will be working around.Next, I will think about colour.i love a darker colour for my bedroom so i chose burgundy to go with the black and white damask print.so while i have damask print curtains rug,storage boxes, decorative mirror and picture frames,i need another colour(burgundy) to bring it all together.A play with textures help to give a room character and life.I personally like fine lines and proportions so i also work to in cooperate all that when i am putting a room together.(putting a room together.goodness i sound like i do this for a living)
candles/holders
I love candles,and wat's not to love about them?not only do they smell lovely, they keep the home warm and look very pretty.Ive got candles in every room in my house.There are some very gorgeous candle stands/holders out there.I pick my candle holders from the charity shops cuz the ones in the charity shops are unique and expensive looking.
Positioning candles in front of mirrors gives a very pretty quality.It gives a gorgeous regress illusion.
Below is an example of the candle holders i thrifted.

organisers
To display your stuff without making them look like a clutter,you need to organise them.
trays
You can keep a tray to organise perfumes and and other beauty stuff and place it nicely on your dresser and this can serve as a serve as a focal point in the room.
Here is how i organise my perfumes and lotions
Marianne's
check out the following.I found the pictures at http://talkingwithtami.com/whats-on-your-perfume-tray

drawer organiser
If like me you do not like your makeup to be on display,you could get a drawer organiser and arrange them nicely in there.There are also drawer organisers that you can use for socks,and other bits and bobs.They keep stuff tidy,easier to find and pretty as well.
makeup storage
qvc by Lori Greiner
Below is how I organise my brushes
Haute and Comely
pretty storage boxes
I love storage boxes.some of them are so pretty and they come very handy to keep stuff
drawer and zebra print box – matalan
flower print box set dunnes stores

Jewelry holders
Jewelry are accessories right? OK so why not use it to decorate your room?and by this i don't mean hanging them haphazardly. There are some jewelry holders which are in themselves very pretty and can serve as a decorative item on their own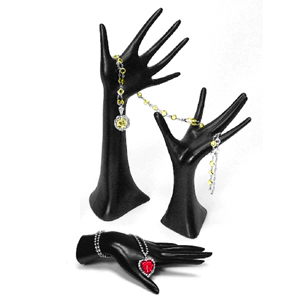 triodisplay.com
lighting
Light illuminates a room,you can manipulate light to set the mood right!Lighting comes in different forms. Floor lamps,table lamps,spot lights, lamp shades, light chains, pendants etc.
You could get lights of different styles, colours and textures, lampshades that coordinate with your curtains.

matalan.com
asda
asda
wall decals
Wall decals are vinyl wall stickers mostly very easy to put up and remove as well. Some of them come as pictures and or inscriptions for interior decoration.
Below are some examples and there is a link below if you are interested
http://www.ebay.co.uk/sch/pandapocket06/m.html?_trkparms=65%253A12%257C66%253A2%257C39%253A6%257C72%253A6003&rt=nc&_trksid=p3911.c0.m14.l1581&_pgn=3
cushion/throws/bed runner/valances
Make your room look comfortable/cosy with beautiful bedding. If you cant afford a beautiful bed you could use bedding to get the same effect.


http://www.idealtextiles.co.uk/acatalog/mambo-bed-runners.html
decorative mirror
Mirrors reflects/deflects light and could give the illusion of space if positioned right.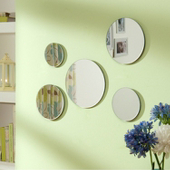 asda
http://www.sanssoucie.com/blog/tag/decorative-mirrors/
ikea
ikea
Pictures and picture frames
Picture frames can be decorative on their own.You can also arrange pictures in a creative way to create a focal point in your room
domestigeek.com
canvasondemand.com
… to ensure a successful mix, I treat cushions, trimming, lampshades and other accessories as the shoes and handbags of the home. The right shoes can really make an outfit – and equally, if you have the wrong shoes, you can feel old-fashioned in the smartest of suits.